Welcome to Gardams.com.au, Gardams Fabrics Online Boutique.
This online boutique collection has been hand-picked from all over the world. It is an exclusive selection of some of our finer pieces, selected from the Brisbane retail showroom.
Gardams.com.au provides website features to you subject to the following conditions. If you visit or shop at Gardams.com.au, you accept these conditions. Please read them carefully.
Please note:
The fabric colours represented in the photos may differ slightly from the actual product. Colours viewed on-screen can differ slightly from the original fabric. The appearance of fabric images on-screen can also vary depending on the calibration of your computer monitor. If a precise match for a fabric colour is important, you may order a sample before you finalise your purchase online.
Fabric in our online shop is sold by the metre or part thereof. So if you'd like to purchase, for example, one and a half metres, you can order 1.5 m. Don't forget the decimal point!
Gardams Fabrics Online Boutique operates via our retail store, Gardams Fabrics, at 288 Edward Street, Brisbane. You are welcome to visit the store to view any of the fabrics you see here in the online boutique.
Some of our fabrics are only sold in limited quantities, and not all of our fabrics can be made available online. If you're looking for something special,or if you have any other enquiries, please contact us, as we may have a fabric in our retail store that you can mail order.
Prices are in Australian Dollars (AUD).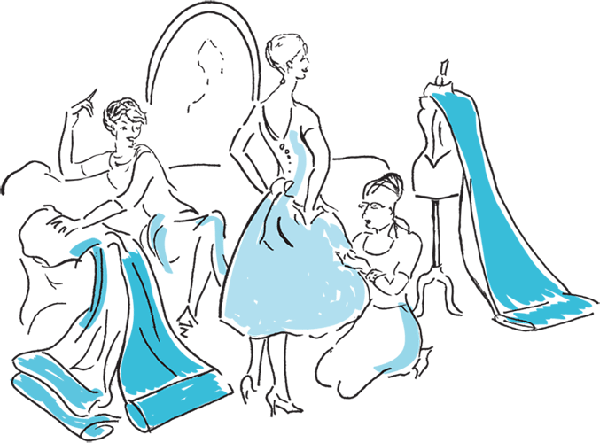 Shipping costs and refunds
A flat rate shipping cost of $10 applies to all orders within Australia. Shipping will be individually calculated for international orders. We aim to post all orders within 48 hours. Please allow 2 days for delivery within Brisbane, 2-3 days for other capital city delivery (except Perth), and up to 5 days for delivery to Perth and Australian regional areas.
Please choose carefully. We do not offer refunds or exchanges for fabric that has already been cut, unless the product is damaged or not the fabric you ordered. Note that colours can vary between computer monitors. If you are in doubt, please contact us to order a sample swatch before you order.
Copyright
All content included on this site, such as text, graphics, logos, button icons, images, audio clips, digital downloads, data compilations, and software, is the property of Gardams.com.au or its content suppliers and protected by Australian and international copyright laws. The compilation of all content on this site is the exclusive property of Gardams.com.au and protected by Australian and international copyright laws. All software used on this site is the property of Gardams.com.au or its software suppliers and protected by Australian and international copyright laws.
License and site access
Gardams.com.au grants you a limited license to access and make personal use of this site and not to download (other than page caching) or modify it, or any portion of it, except with express written consent of Gardams.com.au. This license does not include any resale or commercial use of this site or its contents; any collection and use of any product listings, descriptions, or prices; any derivative use of this site or its contents; any downloading or copying of account information for the benefit of another merchant; or any use of data mining, robots, or similar data gathering and extraction tools. This site or any portion of this site may not be reproduced, duplicated, copied, sold, resold, visited, or otherwise exploited for any commercial purpose without express written consent of Gardams.com.au. You may not frame or use framing techniques to enclose any trademark, logo, or other proprietary information (including images, text, page layout, or form) of Gardams.com.au without express written consent. You may not use any meta tags or any other "hidden text" using Gardams.com.au's or Gardams Fabrics' name or trademarks without the express written consent of Gardams.com.au. Any unauthorized use terminates the permission or license granted by Gardams.com.au. You are granted a limited, revocable, and nonexclusive right to create a hyperlink to the home page of Gardams.com.au so long as the link does not portray Gardams.com.au, or its products or services in a false, misleading, derogatory, or otherwise offensive matter. You may not use any Gardams Fabric or Gardams.com.au logo or other proprietary graphic or trademark as part of the link without express written permission.
Your account and eligibility to purchase
If you use this site, you are responsible for maintaining the confidentiality of your account and password and for restricting access to your computer, and you agree to accept responsibility for all activities that occur under your account or password. Gardams.com.au may sell products for children, but it sells them to adults, who can purchase with a credit card or other permitted payment method. If you are under 18, you may use Gardams.com.au only with involvement of a parent or guardian. Gardams.com.au reserves the right to refuse service, terminate accounts, remove or edit content, or cancel orders in their sole discretion.
Privacy Policy for Gardams.com.au.
Gardams Fabrics is committed to providing you with the best possible customer service experience.
Gardams Fabrics is bound by the Privacy Act 1988, which sets out a number of principles concerning the privacy of individuals. Gardams Fabrics also complies with the Spam Act 2003. This privacy policy addresses Gardams Fabrics' obligations regarding Australian laws, and Gardams Fabrics endeavours to apply those laws, where practicable, to customers and associates globally.
Collection of your personal information
There are many aspects of the site that can be viewed without providing personal information; however, Gardams Fabrics collects commercial information when we provide our services to you. We generally only collect information from this website when you provide it voluntarily, for example, when you fill in a form to sign up to our mailing list. When you visit the Gardams.com.au website or download information from it, our Internet Service Provider (ISP) makes a record of your visit and records your internet address, your domain name (if applicable), and the date and time of your visit to the website.
Sharing of your personal information
We may occasionally hire other companies to provide services on our behalf, including but not limited to publishing email newsletters, handling customer support enquiries, processing transactions, or customer freight shipping. Those companies will be permitted to obtain only the personal information they need to deliver the service. Gardams Fabrics takes reasonable steps to ensure that these organisations are bound by confidentiality and privacy obligations in relation to the protection of your personal information.
Use of your personal information
For each visitor to reach the site, we expressly collect the following non-personally identifiable information, including (but not limited to) browser type, version, and language, operating system, pages viewed while browsing the site, page access times and referring website address. This collected information is used solely internally to gauge visitor traffic, trends, and deliver personalized content to you while you are at this site. Our ISP also collects information anonymously, such as the pages visited, links from other sites followed to reach our site, and type of browser used: anonymous information used for statistical and web-development purposes.
From time to time, we may use customer information for new, unanticipated uses not previously disclosed in our privacy notice. If our information practices change at some time in the future, we will use (for these new purposes only) data collected from the time of the policy change forward, and which will adhere to our updated practices.
Changes to this Privacy Policy
Gardams Fabrics reserves the right to make amendments to this Privacy Policy at any time.
Accessing Your Personal Information
You have a right to access your personal information, subject to exceptions allowed by law. If you would like to do so, please let us know. Gardams Fabrics may charge a fee for searching for, and providing access to, your information on a per request basis.
Contacting us
If you have any questions about this Privacy Policy and would like further information, please contact us.
Call: 0438 882 123
Mail: Privacy Policy, Gardams Fabrics, 288 Edward Street, Brisbane, Queensland, 4000
 AUSTRALIA
E-mail: privacy-policy@gardams.com.au